NEW PRODUCT- CUSTOMISED POWER STRIPS IN THE REECO FURNITURE PORTFOLIO
The RENEX Group has announced that it has extended the range of furniture components that can be customised and modified to include power strips.
Anti-static furniture manufacturer REECO – RENEX Group has announced that the power strips it offers will be able to be created and modified to individual customer requirements. Up to now, the offer in this area included 10 and 16 amp power strips for 8 or 9 standard electrical sockets that could be mounted vertically or horizontally as a module on REECO table and trolley frames.
Nowadays, in addition to the standard offer, the RENEX Group offers the possibility to realise individual orders for power strips including power and data transfer sockets of your choice. As is the case with individual realisations for other REECO furniture modules – such as shelves, handles, frames, tops, etc. – the offer has no minimum order quantity threshold, so projects can be realised as small as one piece.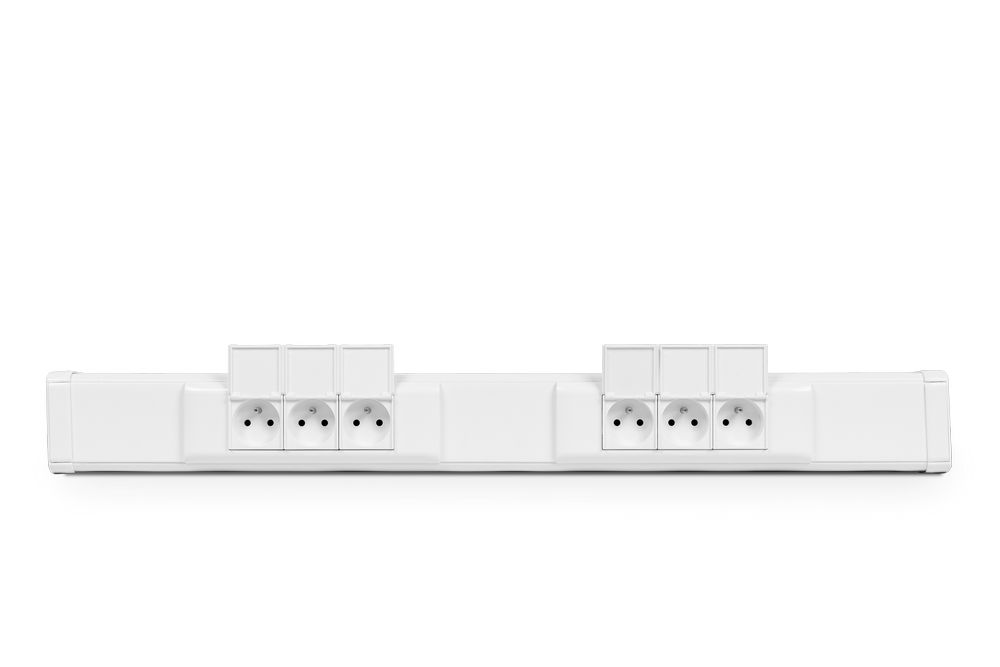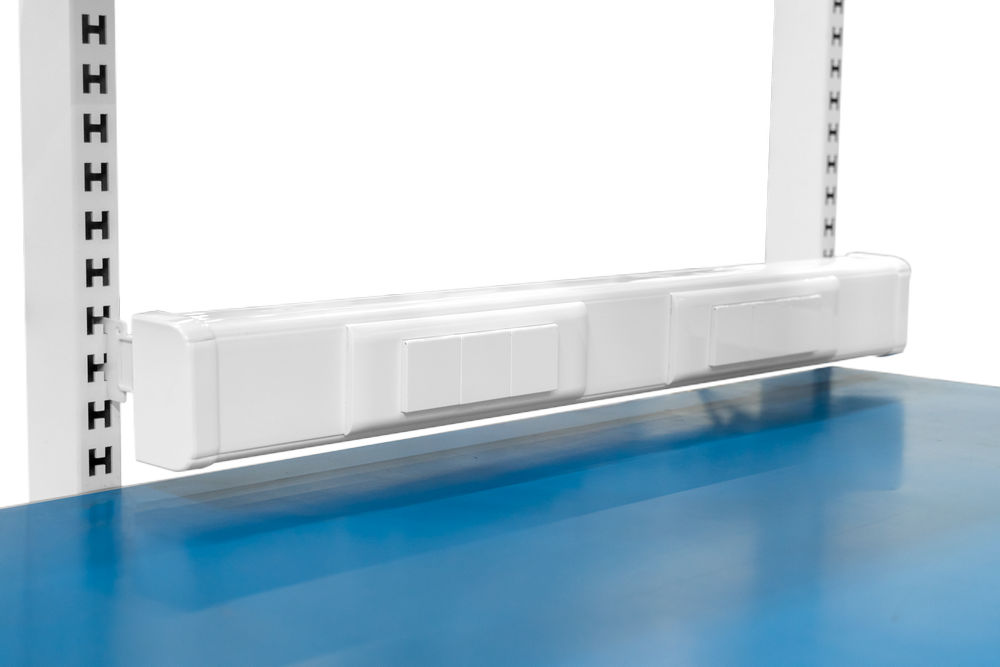 "From the very beginning of our REECO line of antistatic furniture, it has been crucial for us to supply custom-made pieces in addition to the standard offer. As an on-site manufacturer in Poland, we have the ability to create customised furniture modules quickly and even in very small batches. (…) We are always open to requests and individual realisations. This was also the case here – when several of our regular customers sought our help in creating solutions for their businesses. In these enquiries, the workstations had to be equipped with suitably protected, non-standard sockets and connections. As it turned out, these are solutions that are not readily available on the EPA equipment market and therefore pose a problem for many companies in Poland. For this reason, and after a number of first implementations in this sphere, we decided to expand our permanent offer to include this type of capability." Ms Marzena Szczotkowska-Topić and Mr Predrag Topić – owners of the RENEX Group – commented.
All individual projects are carried out using REECO solutions and components from world-class manufacturers – including, in the case of the power strips in question, Legrand brand modules – to ensure the highest quality and aesthetics.
REECO anti-static furniture is a series of modular products developed for use in industrial electronics production and repair environments. The furniture allows for the creation of fully customised and ergonomic workstations and, thanks to the materials and design used, can be used in electromagnetic discharge protection areas.